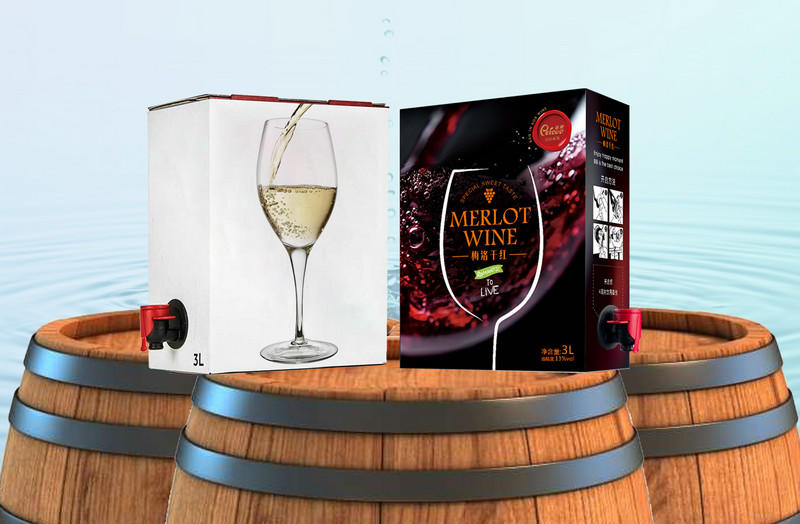 Alternatives to the 75cl bottle have been around for decades, but recently there has been a flurry of launches of radical new ways of packaging wine and spirits. The Frugal bottle, a wine bottle made from 94% recycled paper with a food-grade liner, was launched earlier this year; in 2021 Johnnie Walker will be put into the world's first bottle made entirely from sustainably sourced wood, its maker Diageo has announced; and Champagne Ruinart is also in on the act, with its "second skin" plastic-free packaging that it says provides a 60% reduction in its carbon footprint.
It's
bag-in-box
that is getting winemakers most excited, however. BIB has been around for generations – more than half the wine sold in Sweden comes in a box, the US, Norway and Germany are big importers, and there's even an international bag-in-box wine competition held annually in Toulouse. In existence since 2015, it has some 300 entries this year – and the quality of wine is, apparently, getting better and better.
It's arguably in France, as wine commentator Robert Joseph reports in trade magazine Meininger's Wine Business International, that the most interesting changes are taking place. Bag-in-box has grown its market share of supermarket wine sales from less than 10 percent in 2004 to nearly 40 percent in 2017. 
Joseph notes the extraordinary success too of the BiBoViNo chain, which has some 40 top-quality wines from around France in stylish mauve BIB packaging, sold online and in 21 shops and bars in France, Switzerland and the Caribbean. At the top end, BiBoViNo lists wines from Pomerol, Côte-Rôtie, Condrieu and Crozes-Hermitage, all sold in two-litre boxes.
Transparent BIB (Bag in box)
Advantages:light in weight,convenient for storage and transportation,low breakage ratio and convenient use,economical solution for transit storage,transportation and final retail packing.
This bag is maked by PA/PE laminated materials,with basic barrier and transparent material,it is widely used for edible oil,liquid egg,jam,syrup and other chemicals.