South African consumers are becoming aware of the benefits of boxed wine and following the trend, leading to an increase in local boxed wine sales. "We've seen a significant 34% growth in sales for 3-litre bag-in-box wine compared to the previous financial year," says Frans Booysen, Marketing Manager of Accessible Wines at Distell.
Local consumers have shown "more sensitivity to prices due to economic turmoil experienced in 2016" which could promote more affordable drinking purchases, such as bag-in-box wine. (Euromonitor, 2017)
"Another factor contributing to the recent growth in sales and popularity of boxed wine could be the versatility of the product, especially when used for social occasions," comments Booysen.
It can be taken to festivals where glass is not allowed
It can be transported to any occasion with ease - instead of having 4 bottles, you have a 3L pack
It takes up less space in the fridge
It allows for more to share with friends and the no-fuss tap makes pouring easy
With a fresh, updated packaging design for a range of wines, which invites consumers to "share the moment", consumers can enjoy the same great taste, flavor, and quality in the boxed wine range as the bottled range.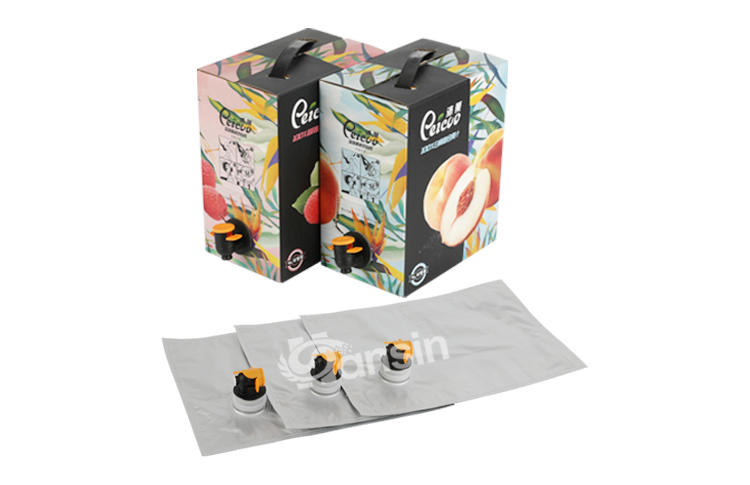 Bag in Box (Aseptic)





BIB is the abbreviation of bag in box. The package is composed of flexible bag body made of various materials and external box made of cardboard. The bag body is equipped with a tap like switch, which is convenient to open and take out. The unique design can let the liquid flow out and prevent the air from entering, thus prolonging the storage time of products.
Advantages of bag in box packaging:
First of all, the bags in box can adopt different material formula according to the performance requirements of different fields of liquid, so as to ensure the rationality, economy, safety and reliability of packaging.
The structure of the bag in box has good air tightness, which can provide satisfactory shelf life. It can still keep fresh for a long time after opening, with good quality and good oxygen permeability.
Bag in box is easy to use and can be opened and closed freely.