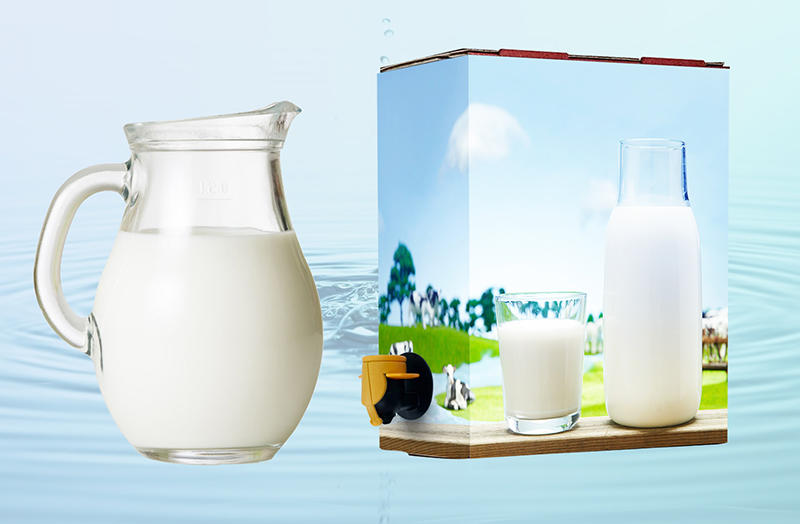 Bag-in-box packaging for milk has become more and more popular for several reasons:
1. Convenience: Bag-in-box packaging is lightweight and easy to carry, making it convenient for consumers to transport and use. The packaging is also designed to be easy to pour, reducing the risk of spills and mess.
2. Longer shelf life: Bag-in-box packaging is designed to protect the milk from light and air, which can cause spoilage. This can help to extend the shelf life of the milk, reducing waste and increasing the convenience of using it.
3. Cost-effective: Bag-in-box packaging is less expensive than traditional glass or plastic bottles, making it an attractive option for manufacturers and consumers. The packaging is also designed to be more efficient in terms of storage and transportation, reducing costs and increasing profitability.
4. Sustainability: Bag-in-box packaging is more environmentally friendly than traditional packaging materials, as it can be recycled and requires less energy to produce.
5. Customizable: Bag-in-box packaging can be customized to meet the needs of different manufacturers and consumers, allowing for a wide range of sizes, shapes, and designs.
Overall, the convenience, longer shelf life, cost-effectiveness, sustainability, and customization options of bag-in-box packaging have made it a popular choice for milk manufacturers and consumers alike.