Bag-in-box
is an enhanced packaging method for semi-liquids and liquids that aims to extend their shelf life. The bag-in-box packaging system was developed as a restructuring solution to the problems associated with packaging paste-textured and liquid food products such as water, wine, sauce, juice, fats, purees, and oils. This solution offers the packaging of liquids and other food items across a wide range of applications from accessories and films to bags, boxes, taps, filling lines, and others. A bag-in-box is a soft plastic container that is enclosed by a corrugated box with a promotional print on it.
Bag-in-box containers are gaining a lot of attention, as a great alternative to stiff packaging products such as plastic containers that were prevalent in the packaging industry until a few years ago. Bag-in-box packaging has emerged as a viable packaging option for firms seeking to reduce their carbon footprint.
With consumers and government agencies emphasizing the role of environmentally friendly and safe packaging, a growing number of packaging companies are researching new types and materials for biologically friendly packaging.
However, the high cost of bag-in-box packaging solutions compared to traditional packaging alternatives such as pouches and plastic packaging is expected to restrain the Europe bag-in-box packaging market over the forecast period.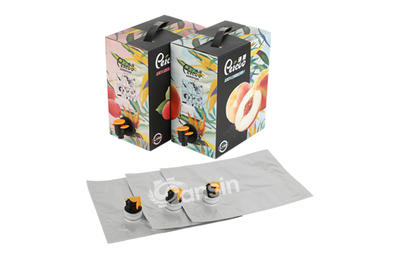 BIB is the abbreviation of bag in box. The package is composed of flexible bag body made of various materials and external box made of cardboard. The bag body is equipped with a tap like switch, which is convenient to open and take out. The unique design can let the liquid flow out and prevent the air from entering, thus prolonging the storage time of products.
Six advantages of bag in box packaging:
First of all, the bags in box can adopt different material formula according to the performance requirements of different fields of liquid, so as to ensure the rationality, economy, safety and reliability of packaging.
The structure of the bag in box has good air tightness, which can provide satisfactory shelf life. It can still keep fresh for a long time after opening, with good quality and good oxygen permeability.
Bag in box is easy to use and can be opened and closed freely.
The overall weight of the bag in box is relatively light, and the transportation cost is relatively low.
The outer packing of bag in box can be made of different materials and shapes, which can form various styles and grades and meet the needs of different groups and occasions.
The bag in box is suitable for many kinds of packaging (1-25l).