What are FIBC Liners?
Poly liners are plastic liners that are inserted into FIBCs and provide protection against leaks. They will often be employed where fine powders are being stored and transported or an additional moisture barrier is required to add protection to the product.
FIBC liners are a great fit for food and pharmaceutical industries as when they are combined with a multi-use bag with a 6:1 safety ratio, they can be removed quite easily from the FIBC and discarded and replaced with a new liner meaning the bulk bag can be re-used. This is one of the main reasons to use a poly liner instead of bulk bags with a pre-installed liner.
What are Lined Bulk Bags?
As we mentioned earlier, companies can buy poly liners for bulk containers and insert them into almost any FIBC. It is also possible to purchase bags that come ready with liners that are pre-built into the woven polypropylene. The main advantage of buying bulk containers with liners installed is the number of options you have. This allows lined bags to be used for a number of different products and applications.
The biggest disadvantage of pre-lined bags is that the liners are sewn into the seams of the bag or tabbed to the bag's material and can't be removed. This means there is less flexibility for re-use when compared to removable poly liners.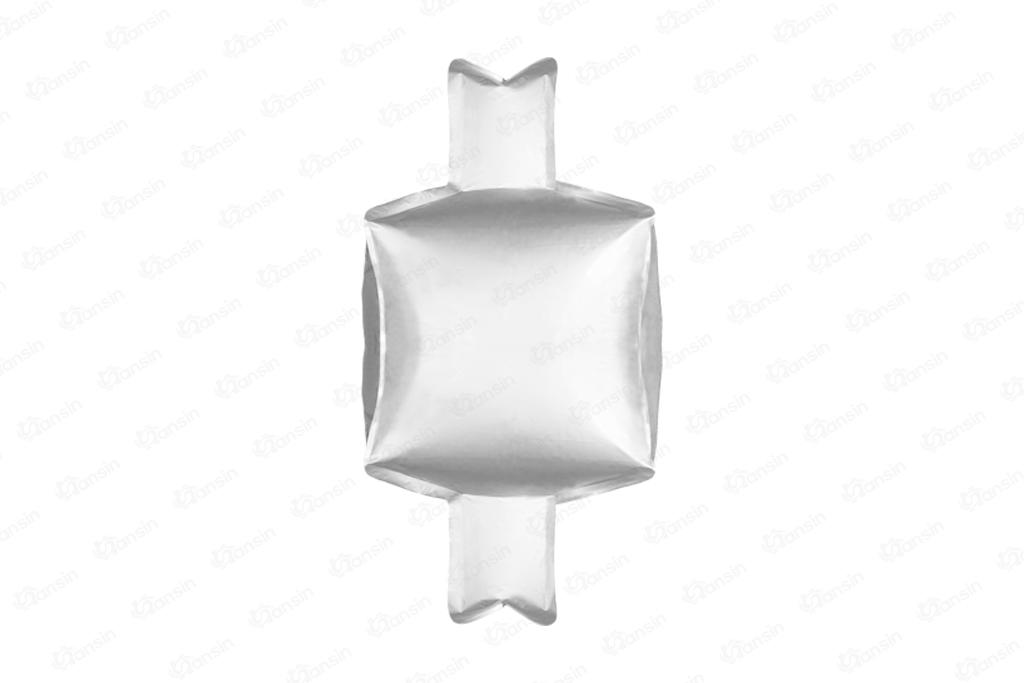 Coated Bulk Bags
A coated bulk bag is constructed similarly to a standard FIBC, however, before the container is sewn together, an additional polypropylene film is added to the bag's fabric sealing the small gaps in the poly weaves. This film may be added to the inside or outside of the container.
Inside application is the most common as it keeps products like powders from getting stuck in the weave when discharged. The coating can hard to detect if you are not very familiar with flexible intermediate bulk containers. The simplest way to tell if a fabric is coated is to press the weave together and see if it spreads apart. Ensure you test both the outside and inside of the bag and if the weave does not spread apart, it is more likely that the bag is coated.
The main benefit of a coated bag is the added protection it offers the materials that you are storing or transporting. FIBCs are frequently used in environments where outside contaminants such as dust, moisture and dirt can be a factor. The coating on a bag provides an added layer of protection.
When is the Best Time to Use a Liner/Coated or Lined Bulk Bag?
Like a lot of decisions involving the best bulk bag to use, deciding between a poly line, lined bag and coated bag will come down to the product and application of the bag. Coated bags do not offer as much protection against outside contamination as lined bags and poly liners, but, they are an economical option.
If you need added protection or using bulk containers with very fine powders, poly liners and bags that come with built-in liners are the best choices. Because of the nature of woven polypropylene, fine powders can seep through the woven strands making standard and coated bags ineffective with this type of product.